The ins and outs of what makes a website run behind your computer screen can seem daunting and complex. But luckily, there are some common practices built into computer and web code that allow non-programmers and people without development expertise to gain a basic understanding of what is important and necessary for a successful business website. 
One of the core components of any website is a domain name, also called a URL. A domain name is chosen by a website or email owner and makes it easier for other search engines and Internet users to find the content they're looking for. Domain names can give both human and computer algorithms an idea of what the website is about.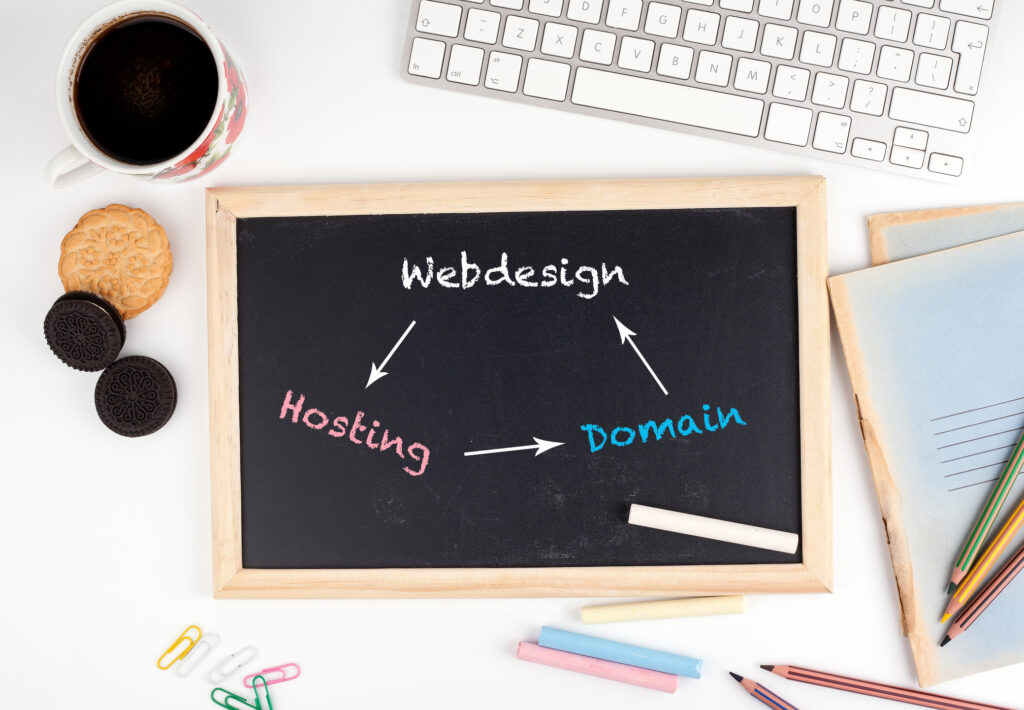 How to Choose a Domain Name
When considering which domain name you'd like for your business, it's important to understand how domain names can affect search engine results. If the keywords being searched by a Google user match all or part of your domain name, that helps Google connect the dots and identify your website as a relevant result.
For businesses that are local service-based, like orthodontics and dentistry, including the city and state where your office is located can help Google to show prospective patients to your website based on geography.
Similarly, having "orthodontics" or "braces" in the domain name of an orthodontic website is great for SEO. Dental practices should choose a domain with "dental" or "dentist" to give their online presence a boost. However, Google does not equate more generic keywords like "smiles" or "ortho" directly with orthodontics and dentistry, so they don't have the same impact on SEO.
Domain names aren't something you can buy. A domain is rented or registered, usually for 1-5 years at a time. GoDaddy and Google Domains are two of the largest Internet domain registries. Essentially, when you choose a domain name, for example, thekaleidoscope.com, you have the option to register the domain for a certain amount of time. Most businesses keep their domains on auto-renew for less than $20 per year.
What Happens After I Register a Domain?
Sometimes, nothing. You can own several domains without using them. It is common for business owners to buy other ideal domains that a competitor might use, and essentially play keepaway. Some folks even try to get rich buying and selling domains. For example, the current owner of sacramentosmiles.com is asking $1,595 for it. That's just a domain name, nothing else. No website or ranking behind it.
After you've registered a domain name, you can update its settings, and connect it to a website. The domain settings, called Domain Name Servers (or DNS), essentially tell your domain where to find your website content.
Most website content is stored or "hosted" on a web server. Amazon Web Services is one of the giants in web storage and web hosting. Kaleidoscope provides web hosting for our awesome website clients!
Website content used to be stored on physical servers, lined up inside buzzing server rooms all across the country. Today, many server rooms are deserted or repurposed as our content storage has shifted to cloud computing.
Remember: you can register a domain without web hosting, but you can't host a website (or hire someone to host your website) if you don't have a domain.
What is a Redirect and When are they Necessary?
A domain redirect is just what it sounds like: you visit one domain, and are instantly diverted to a different domain. The final landing spot where the website lives is called the primary domain.
For example, when an orthodontic practice changes its name, the old domain name can redirect to the new domain name. Domain redirects are necessary in lots of situations, including:
rebranding

after a name change

update older content or web pages

linking to content that was deleted or moved

after a merger or acquisition

after restructuring a website
If you've ever seen a 404 error on the Internet, then you visited a page that needs a redirect!
Redirects can have a negative impact on your SEO if they are incomplete, incorrect, or altogether missing. Google's ranking algorithm does not like broken links.
Google also does not reward websites that try to set up redirects on a bunch of different domains with all their most important keywords. There is no need to buy a bunch of domains and point them all to your website – there will be no SEO benefit.
Do I Need a Domain for Emails?
Yes. Unless you want to use a generic Gmail account for your business, you must register a domain to set up email accounts. This is another functionality to set up in the domain settings. You can connect your domain to an email server and set up email addresses on your domain.
If your primary website domain is a bit long for SEO purposes, you can select a shortened version of your domain for your email addresses and marketing materials. A simple redirect on the shorter domain will still deliver users to your website on the longer primary domain name.
For example, your website is on RochesterOrthodontics.com but your email addresses and business stationery use RocOrtho.com because it's shorter, simpler to spell, and easier to remember. You would put a redirect on RocOrtho.com to send users to your website.
If you have questions or concerns about your domain name and how it affects your SEO, please reach out to our team of experts! We are here to assist you and your practice and are always open to answering any questions you may have!