The Kaleidoscope Social Suite marketing platform is an extensive Content Management System that allows you to push professionally designed orthodontic related content to your social media pages and in-office digital displays.
Have access to 1000's of professionally designed orthodontic slides and schedule them to your Facebook, Instagram, or Twitter. This gives you the ability to quickly share critical messaging to your patients at the push of a button.
The Social Suite also gives you the ability to push content to your waiting room and consultation room displays. And not just any content… but personalized messaging built specifically for your practice. Showcase your Doctor and Staff, birthdays, anniversaries, services you offer, and any fun or inviting photos and videos.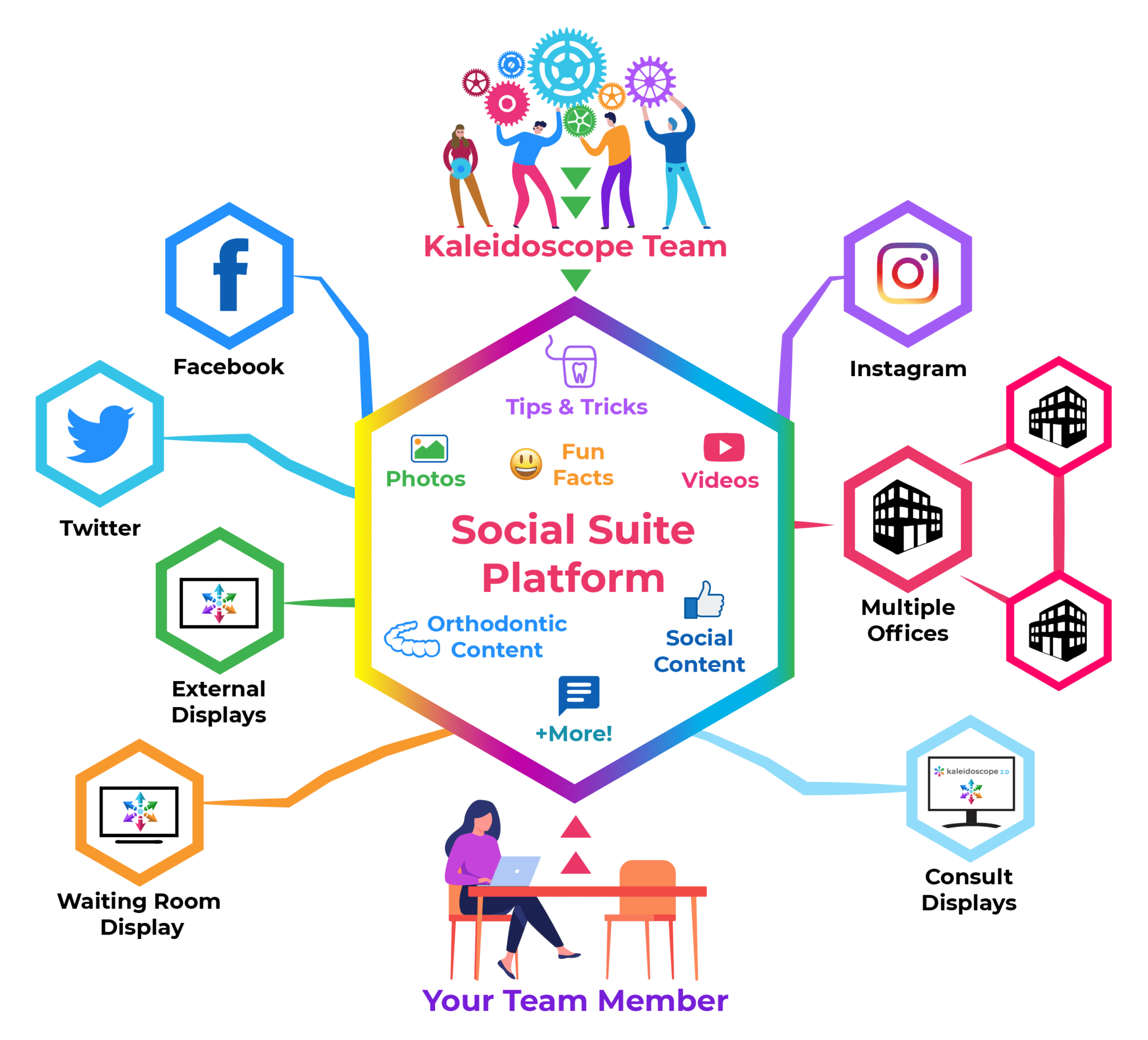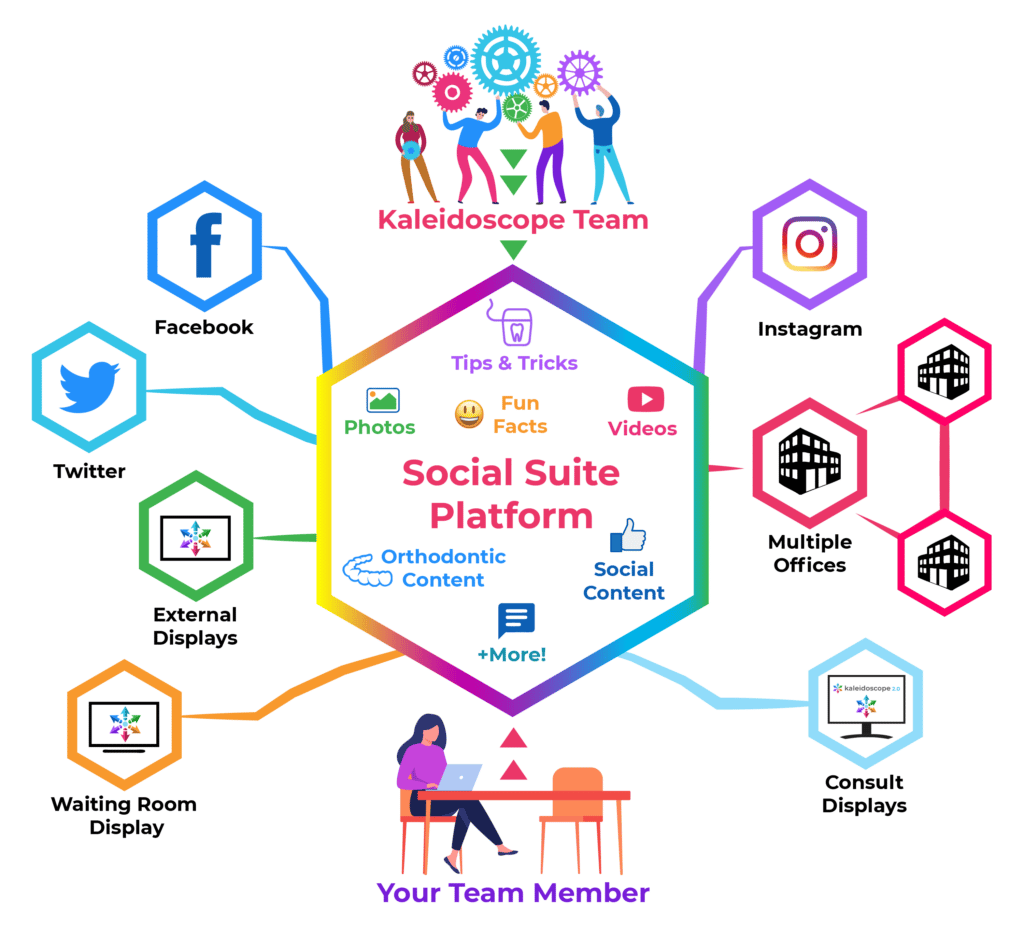 Our team will train your staff on how to use the Social Suite, so that you can easily upload your own photos and videos as well to share and schedule on your different channels.