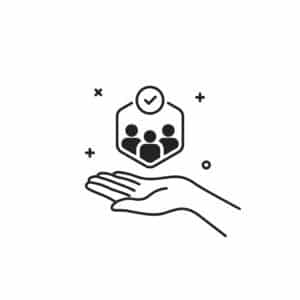 Here's something you don't see often: a Google update that might actually be good for you and your business! Google Local Services Ads just became available for orthodontists. Google has been adding a bunch of new healthcare verticals to the Local Service Ads club, and Orthodontists are finally on the list!
What Are Google Local Service Ads for Orthodontists?
Local Service Ads will show at the very top of Google's search results page. They are even shown above traditional Google Ads (as well as the organic and Maps results). Local Services Ads have actually been around for several years.
Until recently, Local Service Ads were mostly restricted to home services and contractor businesses like plumbers and HVAC companies. Over the years, Google has gradually made Local Service Ads available to more businesses and industries.
Around the start of 2023, Google made Local Services Ads available to Dentists. This was a big-time breadcrumb leading to the day when Google would allow orthodontists to get in the game.
A New Way for Orthodontists to Advertise on Google
You may or may not have tried Google Ads – previously called Google AdWords – in the past. There are a lot of variables that go into the success or failure of a Google Ads program, including but not limited to:

Budget
Setup & Optimization
Targeting
Competition
Landing Page
Offer / Call to Action
Google Local Service Ads are created and managed in a separate dashboard. They are not an extension of regular Google Ads. There are some key differences between standard Google Ads and these newer Local Service Ads.
Difference Between Google Ads and Google Local Service Ads
Google Local Service Ads are only billed when someone calls you or sends your business a message through the ad. It is a true pay-per-lead advertising program. This is unlike traditional Google Ads which is a pay-per-click program. Whether someone actually becomes a lead through Google Ads, you still pay for the click. With Local Service Ads, you are not charged for every click – just the leads who contact your business.
Local Service Ads have less optimization and scalability than Google Ads. With Local Service Ads, your business will show up for a limited set of keywords and search terms that Google chooses for you. Local Service Ads do not allow the level of customization you get with traditional Google Ads. Google also doesn't share the keyword data for what search terms are causing your Local Service Ads to show.
How to Get Started with Local Services Ads for Orthodontists
Google requires a bit of verification and authorization for any business that wants to run local services ads. Here is a link to
business screening and verification requirements
. You'll need to provide proof of insurance and licensure, and pass a background check. Google needs to thoroughly authenticate any business running ads to reduce spam and scams!
Questions about your current marketing setup? Interested in learning more about how to set up Google Local Service Ads? Get in touch
with the Kaleidoscope digital marketing team today!
Empty heading