We've built a robust, marketing-technology stack for orthodontic marketing, focused solely on helping your practice prosper and attract new patients. Our proprietary digital technology platform is the innovative engine behind our technology-driven, digital marketing solution.
Here's what our website plugin looks like!
(WordPress websites are just 1 of many channels where our platform publishes)
View a live example on the homepage of any of our websites below:
Our revolutionary platform serves as a centralized distribution hub. We've transformed content management into a multi-channel, content-marketing system that pushes stunning graphics, custom messages, and personalized posts to websites, social media, and digital signage.
Our unique approach to marketing combines more than 85 years of experience from top orthodontic and tech industry professionals. Our technology-driven marketing company was designed and built to market orthodontic practices and industry-specific services with one goal in mind—exponential growth!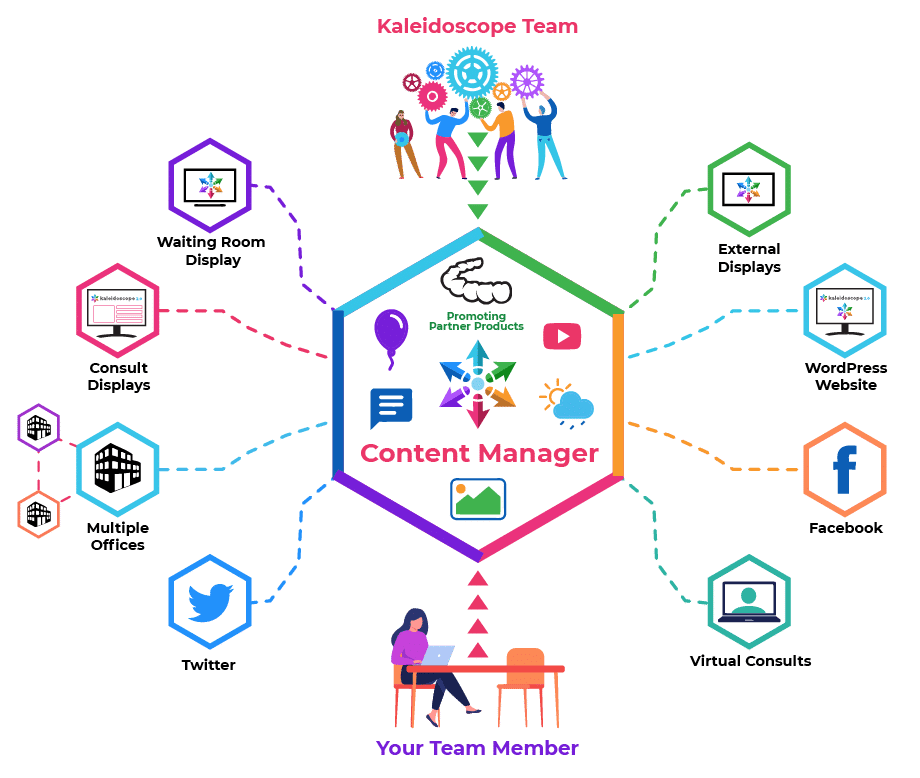 We make marketing painless for professionals and their teams by providing a one stop shop for orthodontic marketing!