Kaleidoscope's technology-driven marketing began with a custom-built, robust content-management system designed for in-office digital signage and exterior digital signage for orthodontic practices.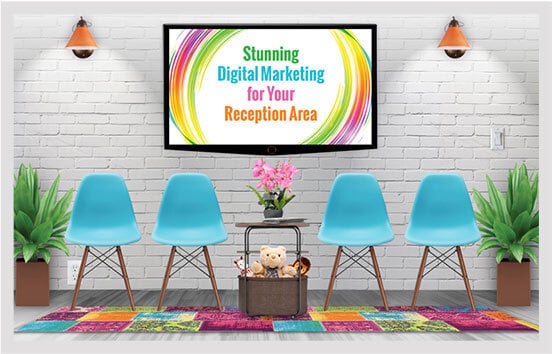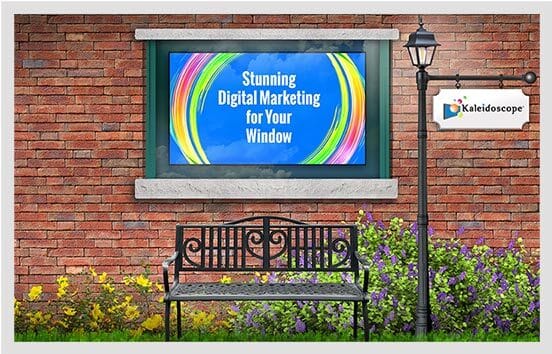 The original content manager and its stunning, custom-content displays is still considered an ideal solution for fast-paced, demanding offices that serve back-to-back-to-back clients every day.
Kaleidoscope's digital displays and signage ease the tension and transform the moods of your patients so that everyone's experience is positive, healthy, and happy.
Your personal content manager includes:
Complimentary initial customization (just plug 'n play).
Features your practice (team, social media, reviews, contests, services…).
Industry-specific educational information.
3500+ professionally-designed layouts.
50+ monthly auto updates of fresh content (trivia, life tips, nature…).
70+ seasonal/holiday layouts change throughout the year
Videos & feeds (YouTube, Facebook, Twitter, local weather).
Stunning graphics, photos, and videos.
And much more….
All designed to market orthodontic practices, and to provide valuable marketing services with engaging messages, service announcements and product offers. 
Team members can easily create personalized and completely custom layouts without any formal graphic-design training or expensive software. Everything is created, designed, and published within Kaleidoscope's content-management system. 
You'll be working with one of our expert, marketing-project managers who will pre-load, and provide stunning layouts ready to be used at the push of a button. They will also offer free onboarding, training, and a comprehensive user guide! Click here to view and download our Kaleidoscope Platform User Guide.
Our technology gives you the freedom, tools, and skills that will make marketing your practice fun, easy, and painless!
If you want your orthodontic practice to stand out above all others, then our plug-and-play Kaleidoscope technology-driven marketing and content-management system is what you need.
Our team will have your digital-marketing and entertainment display up and running quickly. Get started today and reap the benefits of promoting and marketing your practice to patients and their families!