2011: Kaleidoscope Digital Marketing is Born
As a product launched by Smile! in 2012, Kaleidoscope was born to help Orthodontic practices, grow and prosper. Stunning and engaging visual images became the cornerstone of patient education and entertainment. The goal was to create an impactful means for orthodontists, dentists, and other doctors, to market their services to patients in a fun and easy way. We started by creating customized content that was broadcast onto lobby TVs, creating universal appeal with marketing moments that effectively showcased each practice. The concept was so successful, that it later led to the development of window displays to catch the attention of passersby.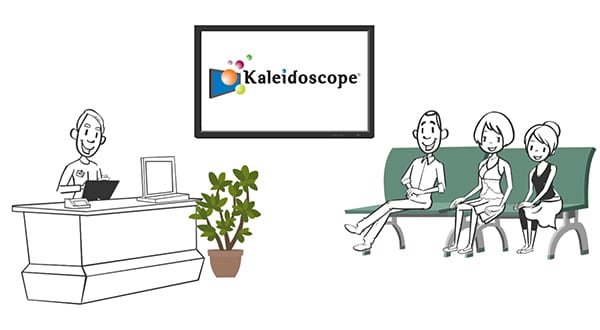 2012: Passion-Driven Growth and Global Expansion!
Kaleidoscope has been the trusted marketing solution for orthodontic and dental offices nationwide, as well as internationally in Canada, Australia, the United Kingdom, Jamaica, Barbados, and Belgium.
2020 Q2: New CEO Joins Kaleidoscope
In 2020, the pandemic caused an entirely new set of problems for orthodontic, dental, and medical practices. Many saw fewer consultations and fewer starts. Something needed to be done. Shortly after the pandemic started, Charis invited Ted Teele to join the team as the new CEO. As a digital marketing expert, with 25+ years of experience running technology companies (including 2 similar to Kaleidoscope in different industries), Ted was the perfect fit. Added to his expertise in all aspects of marketing, are his Harvard BA and MBA (top 5% of his class), as well as many years of experience teaching small businesses how to create effective and efficient marketing machines. Their immediate synergy was a sign of exciting things to come for Kaleidoscope.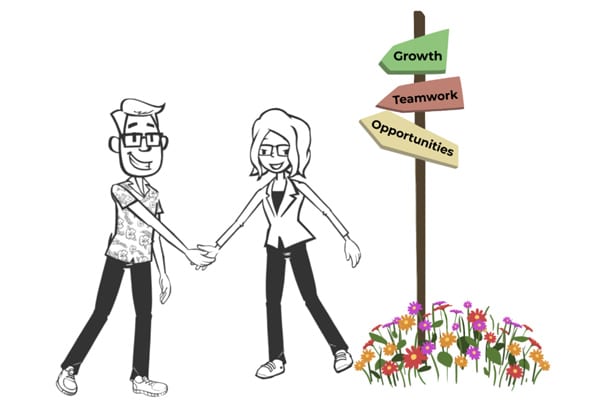 2020 Q3: Shifting to Overdrive – The Big Push Forward
Ted quickly identified the deep impact that social distancing would have on business operations. He also recognized how important it would be to fill the needs of practices that were facing drastic changes to their business models. 
2020 Q4: Pivoting to Serve During the Pandemic
As in-office patient communications quickly moved to rely on digital and virtual technology, Kaleidoscope pivoted to meet the demands of this change. Together, Charis and Ted launched Kaleidoscope 2.0 and created a robust technology-driven marketing solution to help professional practices prosper through the pandemic, and beyond! 
2021 Q1: Two Industry Leaders Join Forces to Create Our One Stop Shop
In order to create a One Stop Shop, a company needs a lot of expertise in-house. That's where industry leader (and Charis' dear friend) Mary Kay Miller comes into the fold! By merging Orthopreneur Internet Marketing Solutions (Mary Kay's leading orthodontic web design and SEO company) into Kaleidoscope, the One Stop Shop is complete!
The wealth of knowledge and experience shared among the executive leadership team will open many new doors – and Kaleidoscope clients will be walking through them! Kaleidoscope 2.0 will carry the flag (or the umbrella) for technology-driven marketing into 2021 and beyond!